Plan
Use washing in the shower area and hang it above bed, tied to wall when not in use for transport. Or have outside when needed.
Requirements
Fit in RV. Not many places in current layout.

Under Kitchen (50 x 42 deep x 73 high)
Next to bed (30 deep x 74 wide)
Fit in Boot Door (60 x 30)

Connect to plumbing in RV when needed.
Connect outside when needed.
Must have a spin cycle that doesn't need manual operation (its 2021 people)
We are a 4 person cloth wearing family, as big as possible 3+ kg.
Options
$329 https://www.caravanrvcamping.com.au/camec-3kg-compact-rv-washing-machine Dimensions: 415mm (w) x 760mm (h) x 430mm (d) Weight: 18kg Self heats for Hot Cycle!
$354 https://www.rvpartsexpress.com.au/sphere-3kg-automatic-mini-washing-machine-240v.html
$329 https://www.campsmart.net.au/sphere-3.3kg-automatic-mini-washing-machine
Weight: 18.5Kg Dimensions: W x D x H - 410mm x 420mm x 740mm (+ 240mm with lid up)
$299 + $35 NCE 3.2kg Top Load Washing Machine For Caravan Motohome RV Load Capacity: 3.2kg Size: 740(H) x 420(D) x 410(W)mm Weight: only 18.5kg

$299 free postage https://www.ebay.com.au/itm/224324227671 3.3KG CAPACITY FULLY AUTOMATIC WITH WASH - RINSE - SPIN CYCLE
3 X SELECTABLE MODES FOR SMALLER OR LARGER LOADS TO REDUCE CYCLE TIME FOR SMALLER LOADS
LOCKABLE AND REMOVABLE PEG BASKET AS SHOWN IN PHOTO
THE SIZE IS 420MM X 420MM X 730MM HEIGHT OF THIS MODEL 3.3KG MACHINE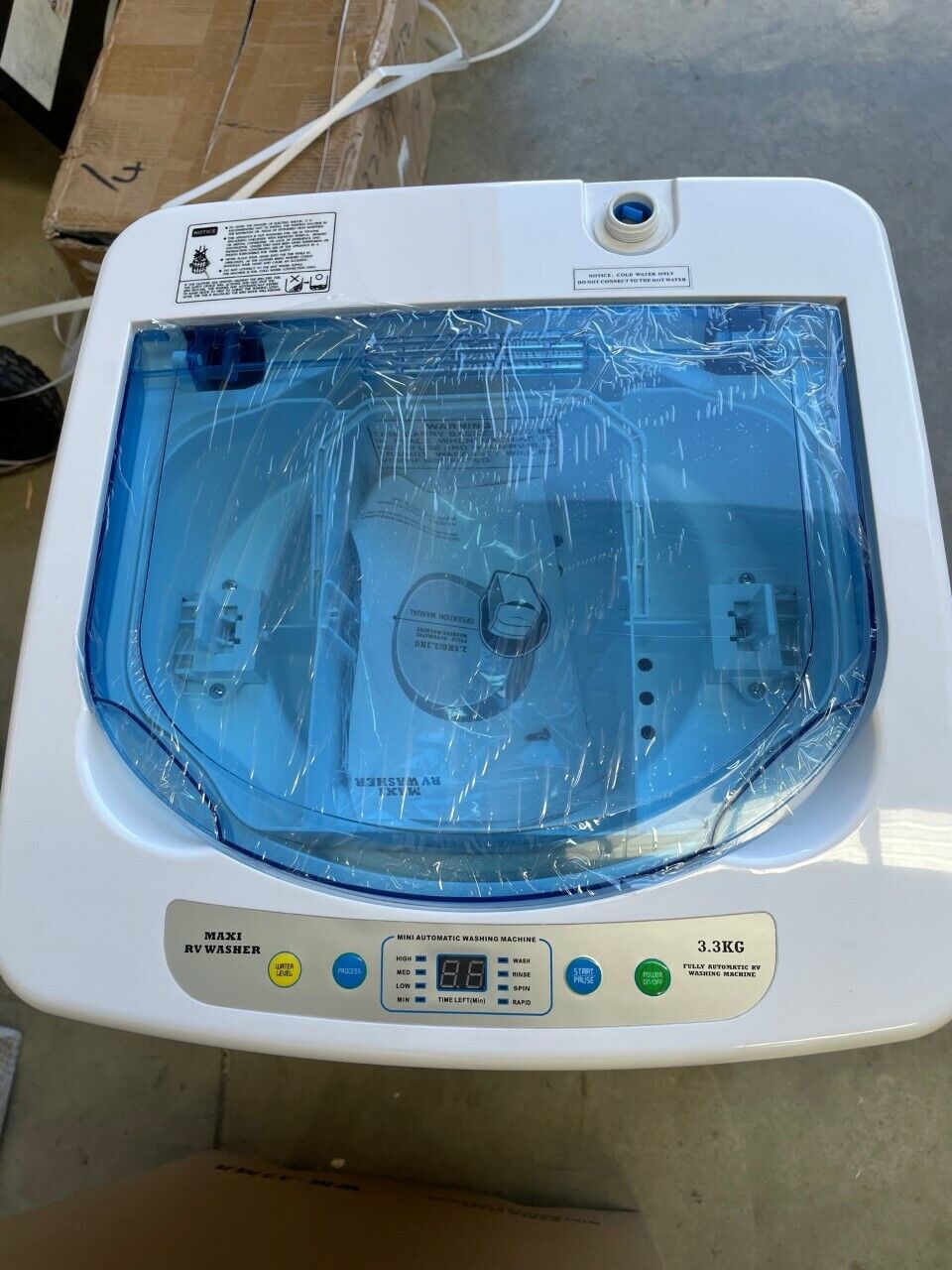 $150 Second Hand https://www.appliancesonline.com.au/product/22kg-top-load-lemair-washing-machine-xqb22 430mm(d) x 430 (w) x 735 (h) https://www.facebook.com/marketplace/item/265987048470812?ref=saved&referral_code=null Pick up at Bossley Park 2176